Malli Malli Idi Rani Roju is a 2015 Telugu romantic-drama movie written and directed by Kranthi Madhav starring Sharwanand and Nithya Menen. This movie received positive reviews all over. From the day of trailer release, dialogues in the trailer has created enough buzz and the crazy combination of Sharwanand and Nithya Menen also built more interest among cine-goers.
Here are some dialogues from the movie Malli Malli Idi Rani Roju:
kannillu manaku vasthay kashtam.. ade manakosam vasthay prema…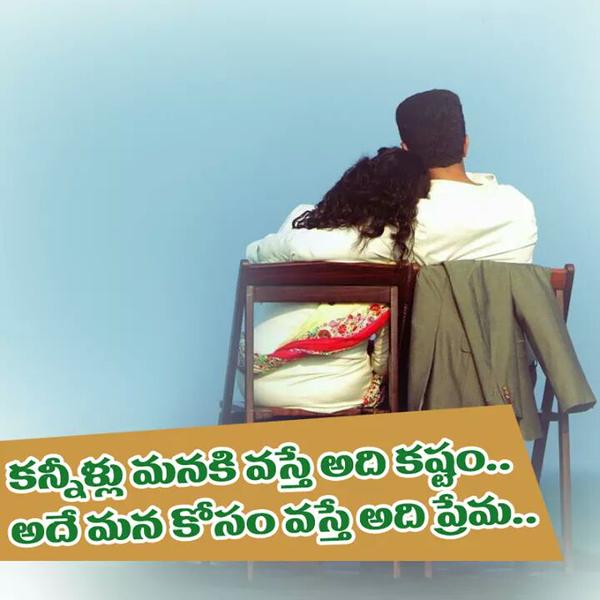 Bidda akali teerake talli akali modalavtundi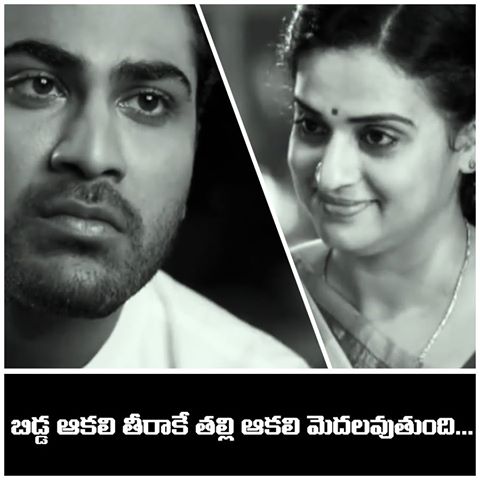 Okkadi life inkokadiki lite ga ne untundhi kaani evadi life aadiki chala weight untundhi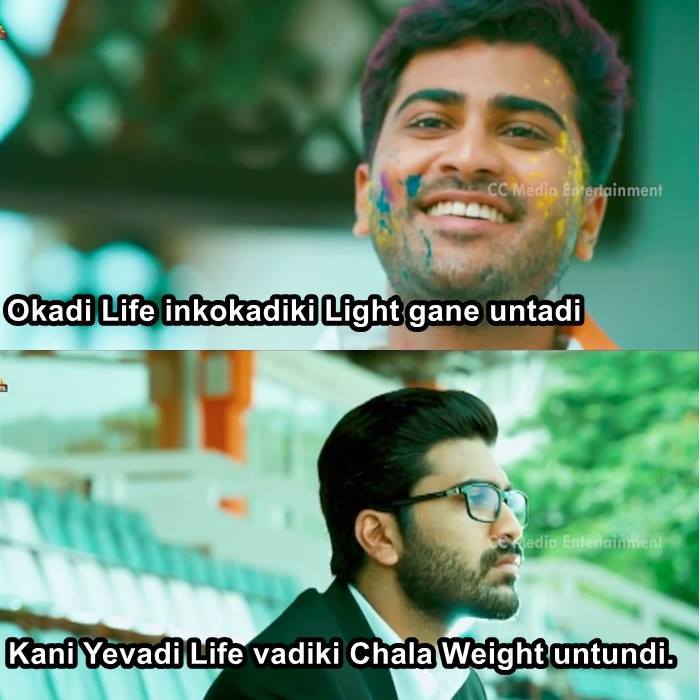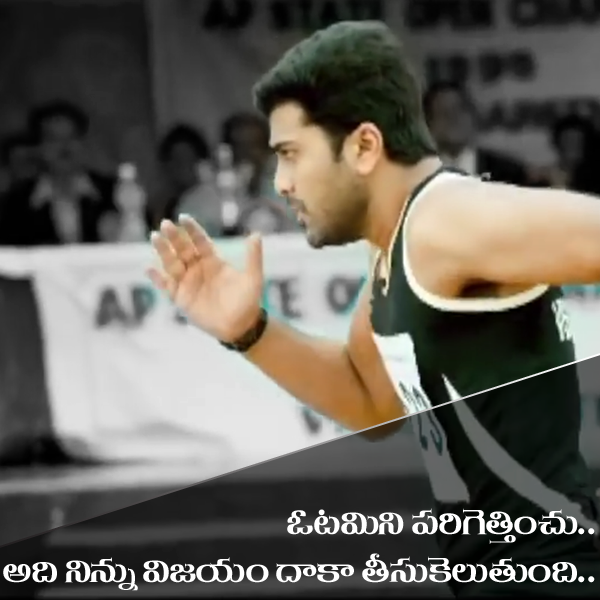 Jebulo rupayi lekapoyina ammayini try cheyochu kaani lakshyaanni try cheyakudadha ? Lakshyam ammai kana sexy ga untundhi ra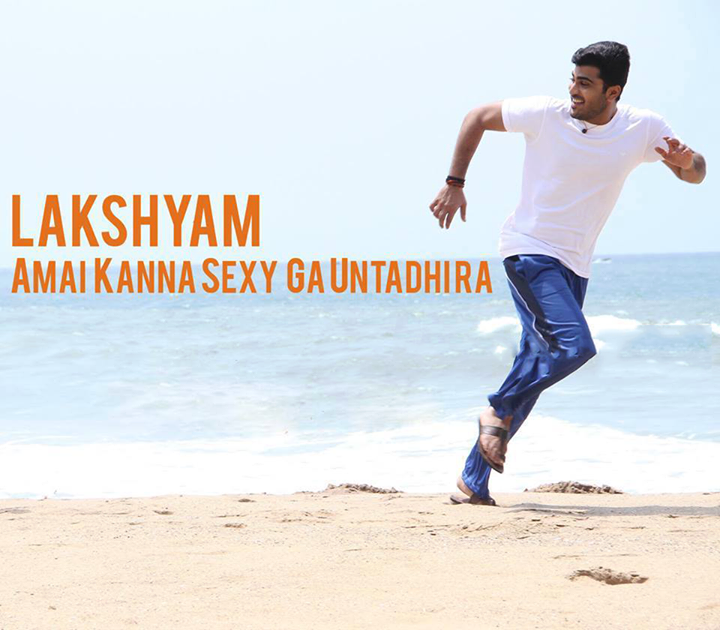 Ah Ammayi Kallu Chusi.. Chaavu Kuda Kottaga Brathikistundi Ani Naku Appude Telsindi..!
Gelupu tho friendship cheyandi
adhi eppudu methone untundhi,
Otami ni Preminchandi adhi
eppudu mimmalni gelipisthuntadhi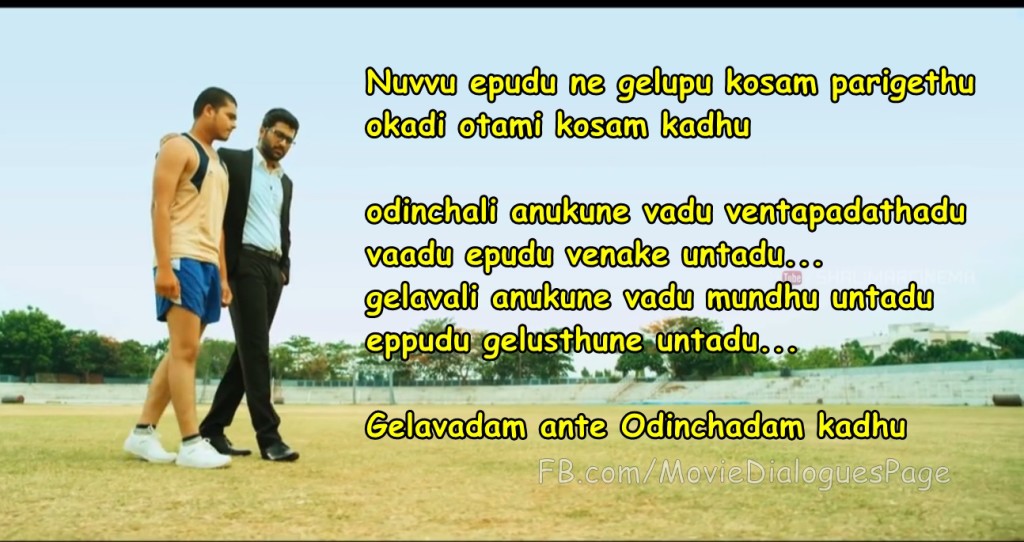 Nuvvu epudu ne gelupu kosam parigethu
okadi otami kosam kadhu
Odinchali anukune vadu ventapadathadu
vaadu epudu venake untadu
Gelavali anukune vadu mundhu untadu
eppudu gelusthune untadu
Gelavadam ante odinchadam kadhu
100 rupayalu petti account open chesina ye yedava iyna check meda sign pettachu
100 kottulu unnodu kuda autograph evvaledu
Modati sari maa amma tarwatha oka ammayi andamga kanipinchindi.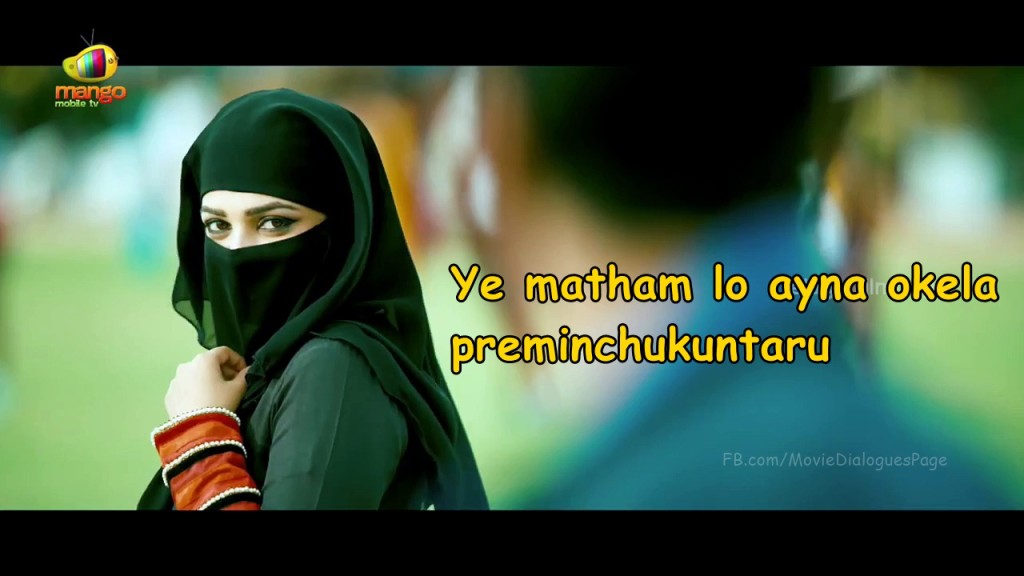 Ye matham lo ayna okela preminchukuntaru
Naadhi ane Feeling !! Adhi Konte raadhu vasthe podhu
Kallu kuda matladagalavu ani teliyadu ne kallu natho matladedaka
manasulo teliyani ado alajadi
ah alajadi kuda ala untundi ani naku teliyadu ninnu chusedaka
Pranam lekapoyna brathakochani naku telidu
adi nuvvu teskellipoyedaka….. I Love U
Eppdu ante aasatho alochanalutho preminchukuntam
Oo vayasu vachaka evvi anni undhavu
Appdu gepakalatho preminchukovale kada
enni unte antha manchidi kaada
India ela undi??
Chudataniki ela unna brakataniki baguntundi
Kaniti mundu Appudappudu kanapaduthunavu kani naa kallalo eppdu untune unnavu
Bathukuni Lekka cheyyakapoyina parvaledhu.. chaavuni  govravinchali
Vayasu eppdu  peruguthune untadi
okke sari agipothundi
Prema puttadaniki okka Kshanam Chalu kaani Prema Chachipotaniki Oka Jeevitham Saripodhu
Afterall prema ki puttina pranam premakante chala chinnadi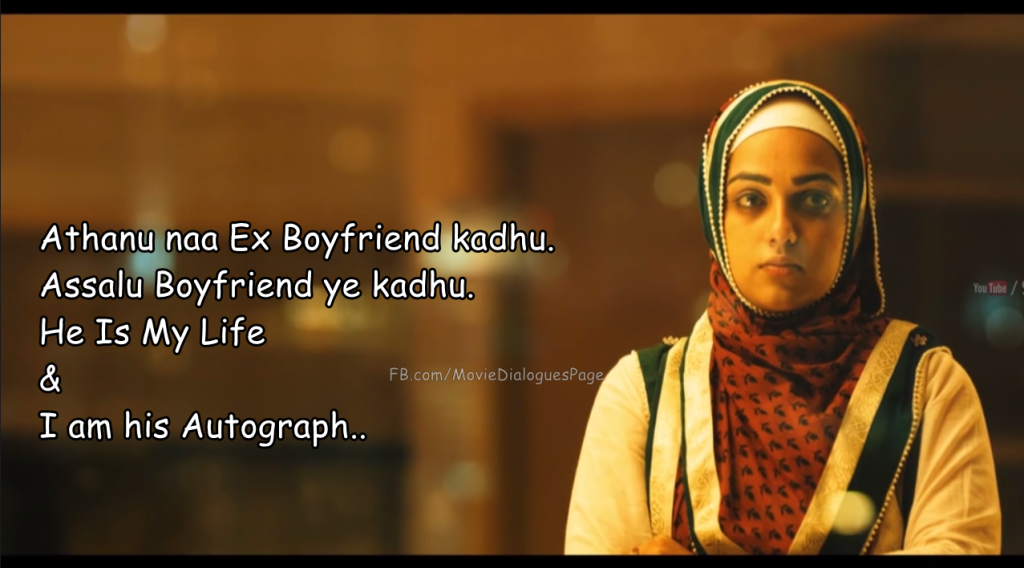 Athanu naa Ex Boyfriend kadhu.
Assalu Boyfriend ye kadhu.
He Is My Life & I am his Autograph..
Athanu gurthu pattakapothe chachipotanu…Gurthu padithe inka bratakalenu
Kannilu manushulu Kamala pillale
puttina deggara nunchi poyedaka
manatho undhedi a Yedupuye
—————-
Please comment your favorite dialogues here.