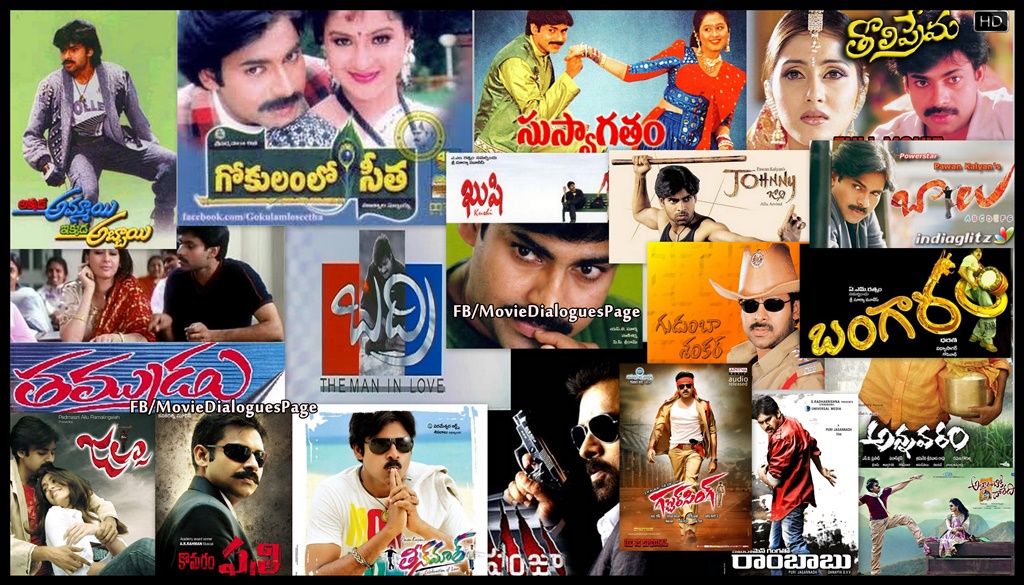 Here are some famous punch dialogues from Pawan Kalyan:
From Gabbar Singh: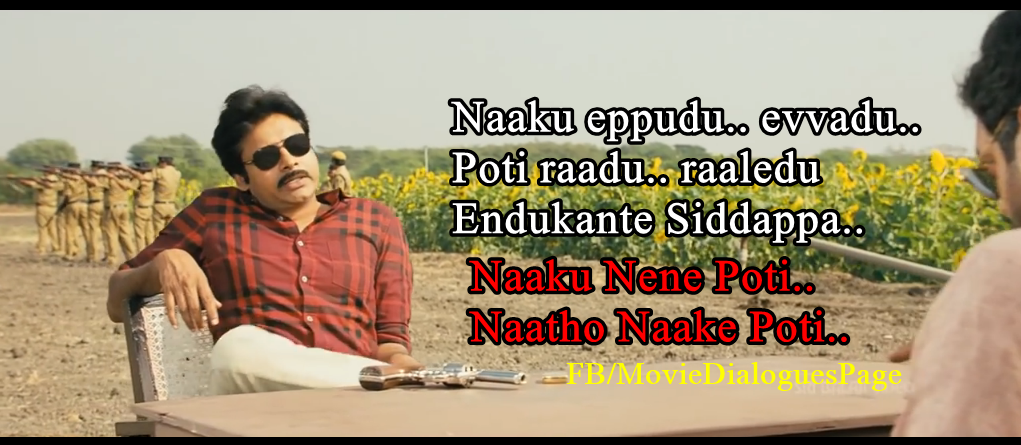 Aadu na Fan
Nenu cheppina okkate
Na fans cheppina okkate

Nenu Aaksam Lantodini..
Urumochina..
Merupochina..
Pidugochina..
Neneppudu Okela Unta..!!

Naaku eppudu.. evvadu..
Poti Raadu.. Raaledu..
Endukante Siddappa..
Naaku Nene Poti..
Naatho Naake Poti..
From Jalsa movie:
Yuddham lo gelavatam ante shatruvu ni champatam kadhu, sathruvu ni odinchatam…
Shathruvuni odinchatame yuddham okka lakshyam….
Andhamga undatam ante manaki nachela undatam,

edhutavalaki nachinatu kaadu
kottukovalanukunna tittukovalanukunna champukovalanukunna akhariki kaburlu cheppukovalanukunna….wait chestune untadu 24hrs ..sanjay sahu c/o osmania canteen hyderabad…nenu chala hot guru..
From Theenmar movie: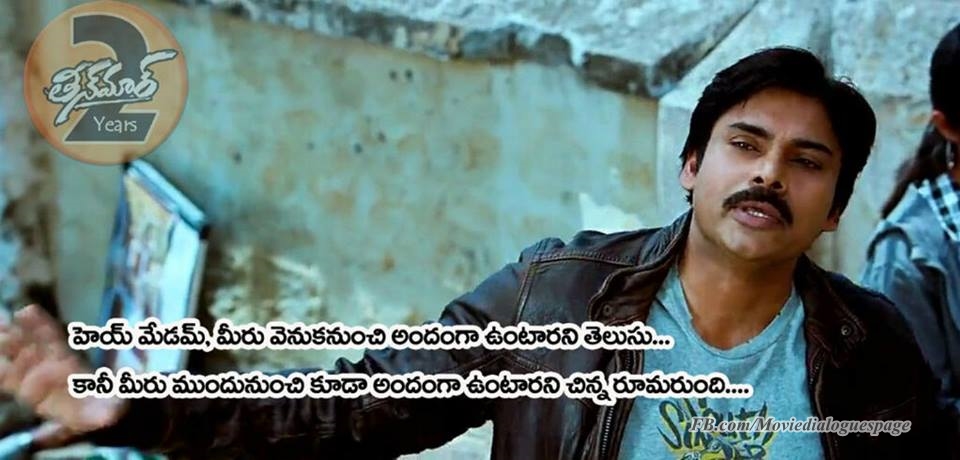 Devudu elantodante dippa meda okati echi edche lopu chetilo chocolate pedtadu

Udhyogam unte sampandaana vostundi kaani samskaram radhu…

Romeo Juliet, Laila Majnu, Devdas Parvati lanti great lovers kavalante chachipovala, trend maruddam

Manaku nachani pani entha  easy aina cheyakukudadu..
Manaku nachina valla kosam entha kashtamaina pani aina cheyali…

Romeo-Juliet Devadasu-Parvathi Seetha-Ramudu Chusava pellaina vallalo  ammayi peru mundu vasthundi,
gr8 love stories lo abbayi  peru mundu vasthundi…

Hey meera nuv venaka nunchi bavuntavani thelsu kani mundu nunchi kuda bavuntavani chinna
roumor undi..
From Panjaa movie:
Sayam pondina vaadu kruthagnatha chupinchakapovadam entha tappo..
Sayam chesina vadu kruthagantha korukovatam kuda anthe tappu. .
Saayam cheyalanukunna vaadu ..karanaalu vethakadu
From Cameraman Ganga tho Rambabu:
Naa pogaru calculate cheyadaniki nuv evadu bey….daaniki naa pogaru oppukovaliga

Ninnu me baabuni delhi guesthouse nunchi battalu oodadisi kodite ela untado eroju rastram ala undi ra

Eyyy unchukodaniki uyyala ogadaniki media evadiki umpudigatte kaadu

Nuvvu CM ni kalisi vundochu… PM ni kalisi vundochu…
Kaani naalanti tikka naa kodukuni kalisi vundav

Oreyy ninnu prakash raj gurinchi cheppamante nagarjuna pawan kalyan gurinchi enduku raa… vadiki asale tikka ekkuva eppudoo vachi nadi road lo kalchi dobbutadu

And the most popular climax scene dialogue here: Pawan Kalyan Ultimate Emotional Climax speech – Cameraman Gangatho Rambabu
Please comment your favorite dialogue in the below comments box!