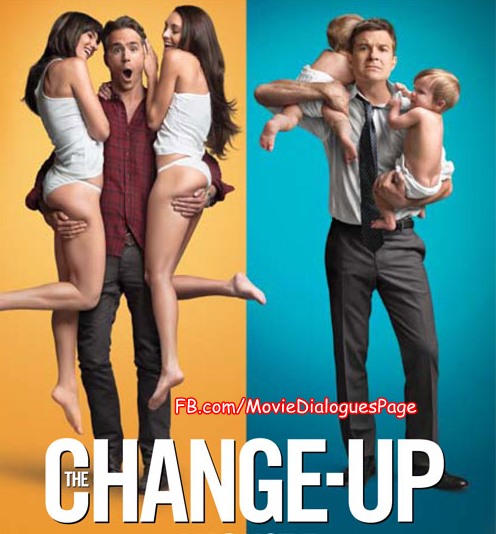 The Change-Up is a 2011 American comedy film produced and directed by David Dobkin, written by Jon Lucas and Scott Moore, and starring Ryan Reynolds and Jason Bateman.
'The Change-Up' movie quotes include some truly hilarious lines about life after marriage. Here are few quotes from this movie with images: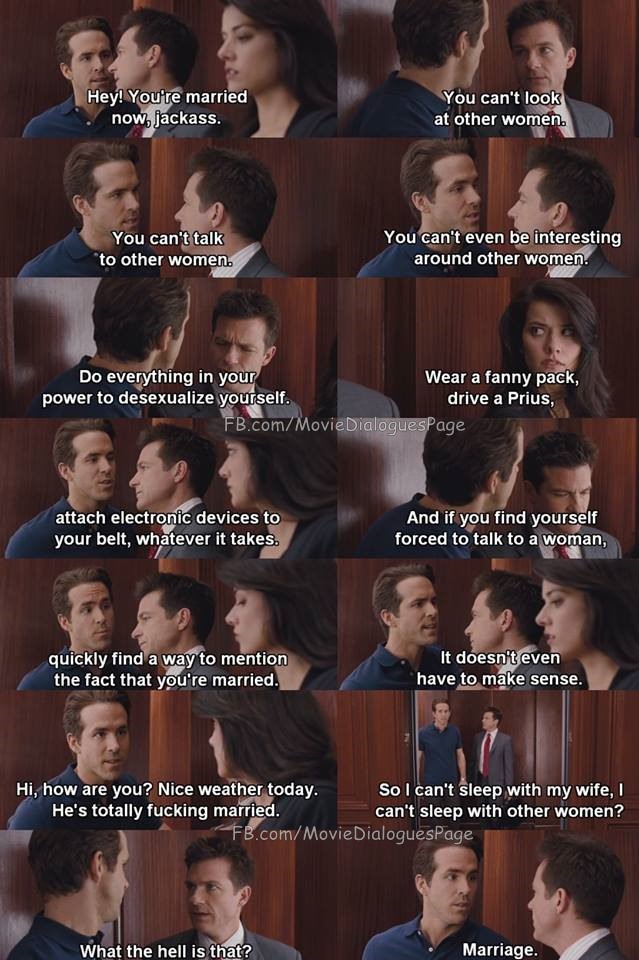 And this is super hilarious:  "This is a calendar. It has a schedule of everything you need to do of everyday. It is at least 15 hours in a day. This is a grocery store. People buy food here. If you are unsure, call your wife. Always make sure you call your wife first."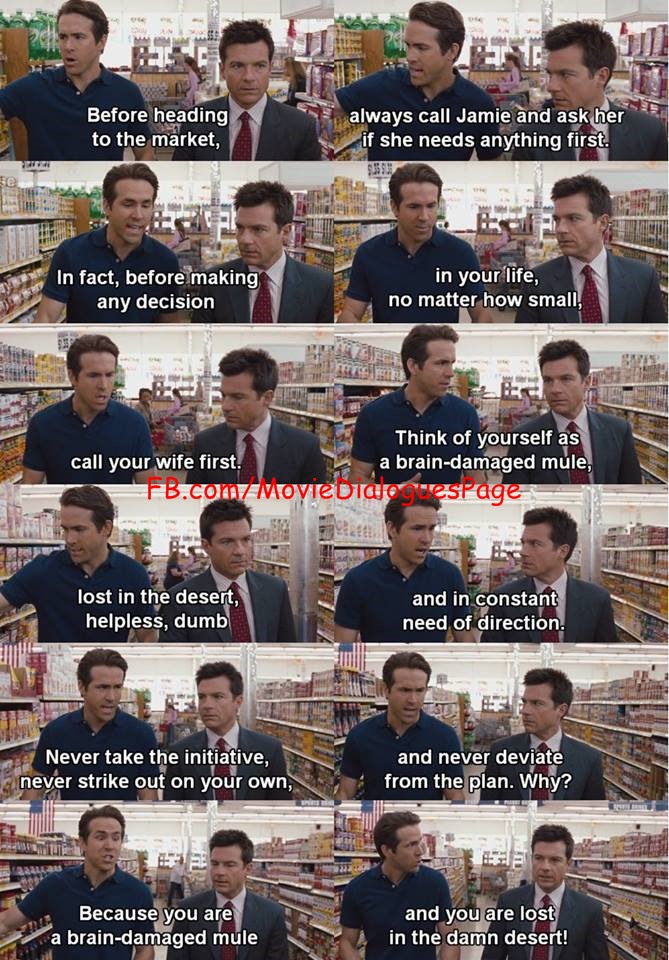 The eye-opener quote from Mitch Planko:  'Life doesn't always turn out exactly how you planned it. Sometimes, just sometimes, it turns out better. '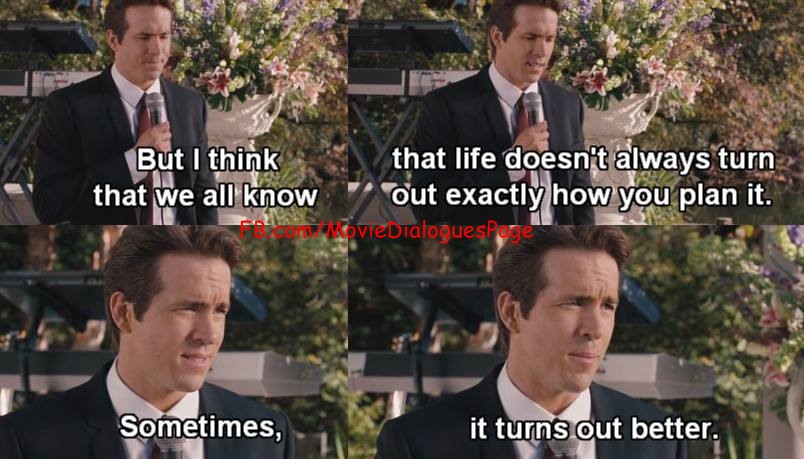 Some other funny quotes from the movie "The Change-up":
Mitch Planko:Growing up we both had dreams. Dave wanted to be an astronaut, I wanted to sell dolphins on the black market. But found thats hard to do. We live in Atlanta… dolphins are hard to find…
Dave: "Having children, it's like living with little mini heroin addicts. You know, they're laughing one minute and then they're crying the next and then they're trying to kill themselves in your bathroom for no good reason. They're very mean and selfish and they burn through your money and the break s**t…"
Mitch Planko: We do the Wheelbarrow, the Arabian Goggles, the Lonesome Dove, the Arsenio Hall, the Jelly Donut, the Pastrami Sandwich, the Wolfgang Puck. And let me tell you something, no man is that hungry.
Dave: What? I don't even know what these are.
Mitch Planko: You're married. You're married, Dave.
Mitch Planko: So I can't sleep with my wife, I can't sleep with other women. What the hell is that?
Dave: Marriage.
Please comment your favorite quote from this movie below.